'UNLEASHED – Program your mind for success' was recently conducted by Success Coach & Certified Life Transformation Coach and Founder of LienKay Coaching Lien Keerthisinghe at the Hilton Residences.
The 2-day coaching program with a difference helped participants to overcome their fears and achieve what they think is impossible by addressing the fundamental issue in their mindset. The interactive program enlightened them about various different aspects of how their mindset has an effect on their potential and ability to take action. It helped educate them about the clear connection of emotions, thoughts, beliefs, words, action and results. Everything one desires to become successful and the kind of adjustments one needs to do in their life was taught to the participants at this event.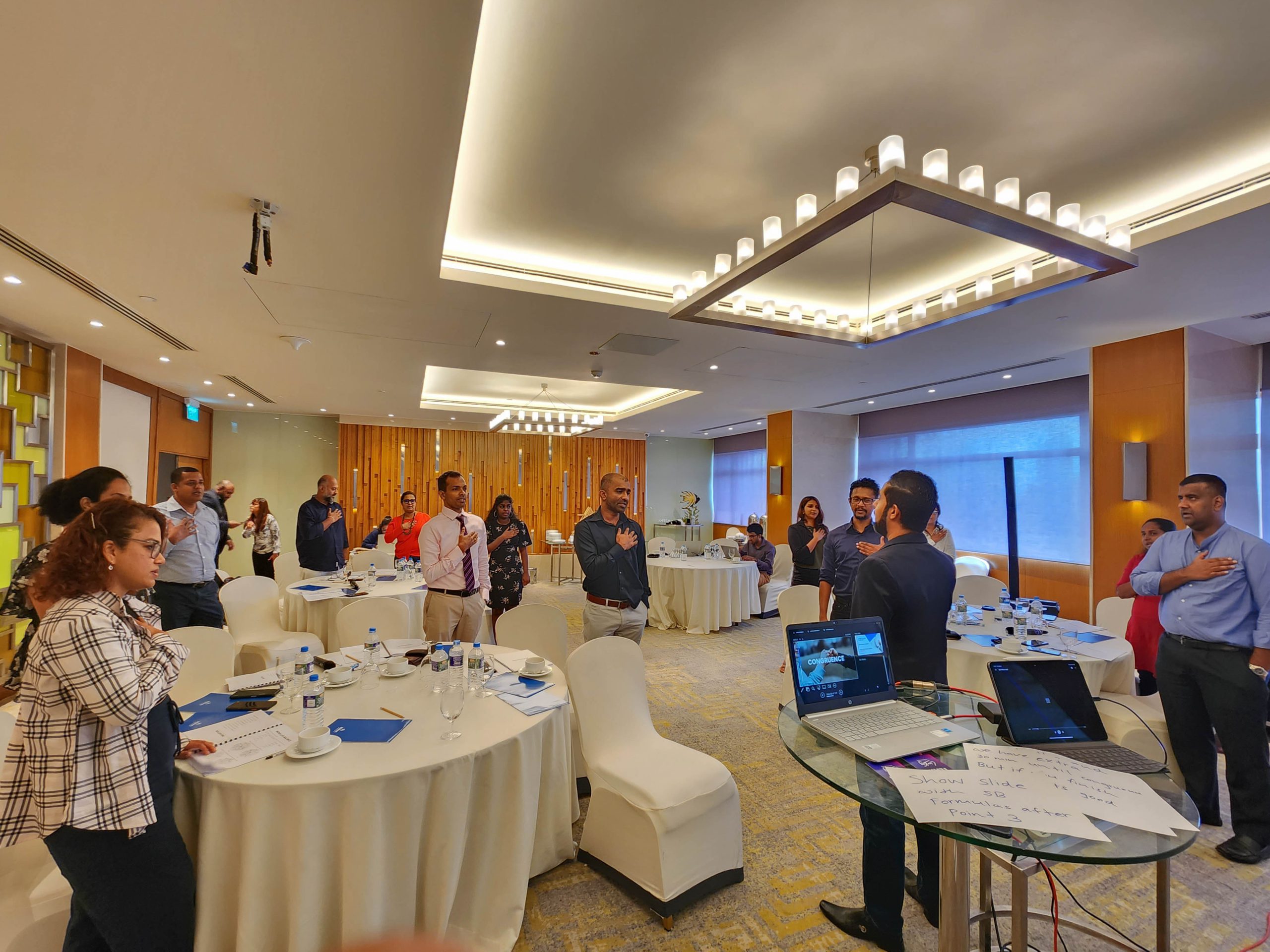 UNLEASHED delivered above the expectations of its full house of participants and encouraged everyone to commit to an action point that will make them unstuck in a selected area of their life. They were told to think out of the box and do something they have not been doing all along even before the 2-day program ended making this event a unique program that pushed its participants out of their comfort zone to take positive steps in order to be successful.
Founder of LienKay Coaching Lien Keerthisinghe stated, "UNLEASHED is a unique sought-after program that is ideal for corporates if they are looking for a program that has the potential to help their team members change the way they think and take action beyond their current abilities to drive results that are believed impossible. The objective of this program was to help its participants to program their mind for success. Nothing grows inside the comfort zone, so one has to overcome the desire to stay within their comfort zone and push themselves out of it to take action and drive results in their life."
LienKay Coaching offers a variety of services for organizations from 1-2 day programs, short-term and long-term personalized coaching, coaching retreats, and personality assessments. In addition to UNLEASHED, LienKay Coaching offers the flagship program "Success Blueprint" and several others innovative programs, all of which are ideally-suited for both corporates and the general public. The company is on a mission to empower business owners and professionals to achieve success in every area of life by developing the right mindset and tools. Its diverse clientele spreads across the UK, South Africa, Dubai, India, Pakistan, Kenya and Sri Lanka.
LienKay Coaching expects to carry out the next program of UNLEASHED in December 2022. To reserve a seat in this program contact LienKay Coaching on 0777 004 001 or hello@lienkay.com.