Sustainability Labs is pleased to announce its partnership with Ultra X Sri Lanka, which is going to be held between the 21st to 25th March 2022.
60 participants from 20 countries will be joining this endurance race covering 250 kilometers close to Udawalawe National Park
The organizers have tasked Sustainability Labs with measuring carbon footprint, water and energy use and waste generation during the course of the ultra marathon so that Ultra X can reduce their carbon footprint in future events.
Moving forward, sustainability labs will be providing opportunities to offset greenhouse gas emissions produced by the travel arrangements of all the participants through a unique clean energy project based in Sri Lanka.
This event will be a great opportunity to position Sri Lanka as one of the countries that are taking responsibility for the environmental impact of sporting events, motivating local sporting events to elevate their events' sustainability approaches.
Find out more about Ultra X Sri Lanka 2022, visit https://ultra-x.co/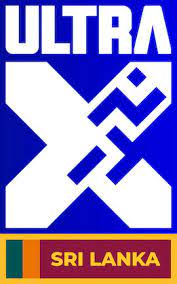 About Sustainability Labs
Sustainability Labs is a Climate Impact Innovation Startup based in Battaramulla, Sri Lanka. Its is an early stage startup determined to provide sustainable products and services to emerging industries in verticals of Carbon, Water and Waste.