Founded in 2017 as a luxury wine and gourmet store, Park Street Gourmet has become a favorite haunt for local connoisseurs of fine food and wine. Reflecting its runaway success, the exclusive selection of wines has been moved to its own store, Park Street Wine. A wide range of wines is available to satisfy the most discerning wine aficionado. While the food section was conceived to offer cheese, meats and other excellent food to complement the wine, it has gone on to become popular in its own right among fans of quality gastronomy.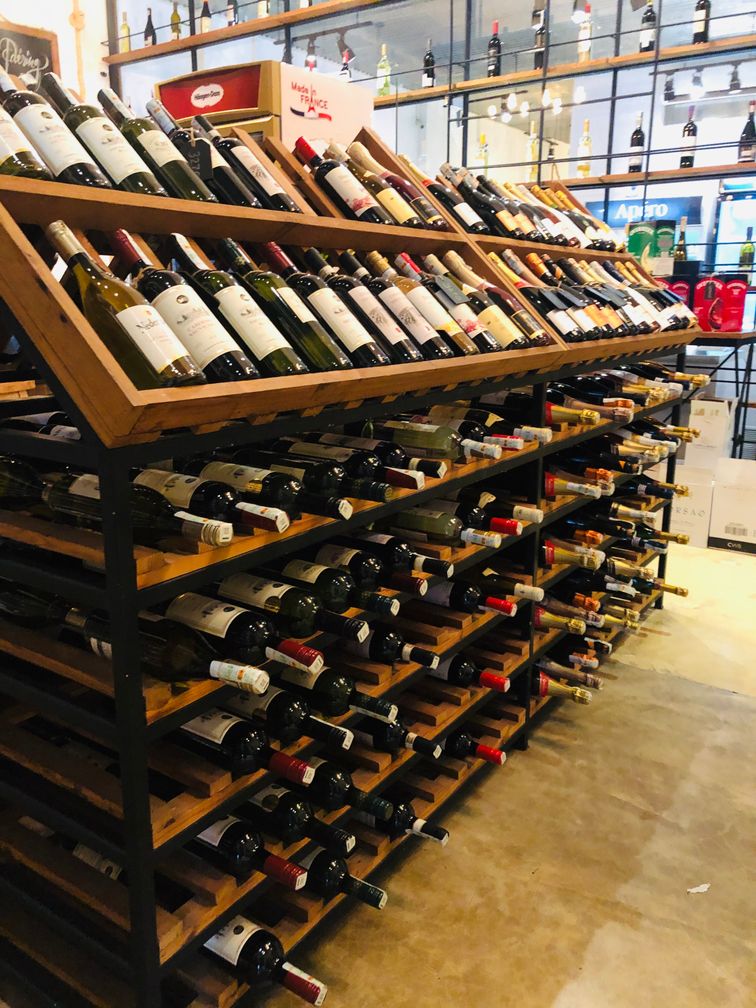 For connoisseurs of high-quality meat, Park Street offers a selection of exclusive cuts that are extremely hard to come by in Sri Lanka. This includes Angus beef tenderloin and ribs imported directly from Australia, along with pork, duck breast, and rack of lamb. Fish lovers are also catered for with sashimi-grade tuna and salmon imported from Norway. Scallops, crab, and other delicacies are also available for fans of seafood. Sausage lovers are also catered for with a choice of chicken and pork sausages. Beef slices and other cold cuts round out their charcuterie section.
Park Street Gourmet has a range of cheeses to satisfy the most discerning cheese lover. These include an exclusive selection of Edam and cheddar cheese from Wyke Farms in the UK. If you fancy having a bit of blue cheese or flavored cheese, Park Street Gourmet has got you covered. Goat cheese, Manchego cheese, and Parmigiano Reggiano are just a few of the other available cheese varieties.
This store offers far more than meat and wine, however. They also have a variety of luxury ingredients, condiments and other food for those who want to dabble in haute cuisine. These include organic condiments, vegan foods, and exotic imports such as truffle oil, black and white truffle, and extra-large olives.
For Italian food lovers, Park Street Gourmet has a wide selection of pastas, lasagna and even readymade pizza. While many of the items for sale have eye-watering prices, there is also plenty for the budget-conscious shopper who is looking for quality food with the pizza, for example, being quite reasonably priced. And while some of the products have been imported directly from far flung countries around the world, others are sourced locally in a bid to encourage entrepreneurship in the community. A selection of iced tea and beverages is also for sale, along with an array of premium teas.
Park Street Gourmet is probably most famous for Park Street Wines, its collection of exclusive wines that caters to a wide range of taste and budgets. Imported from 8 famous wine-making countries such as Italy, Australia, Chile and South Africa, the wines here encompass red, white, rose, sparkling wine and champagne. In fact, they have such an extensive collection that Park Street wines has been chosen to provide wine to hotels such as Shangri-La and Hilton.
For those who wish to enjoy these premium wines and food items, you can easily order it via Park Street Gourmet's very own app zipsip. They also offer some great hampers at Christmas which includes matching wines. So whether you visit the store or use the app, you can indulge in your craving for exotic, high quality food to your heart's content.
By Suresh Ginige