Fitness First, a state-of-the-art gym in Colombo, continues to make their mark in the Sri Lankan sporting arena as several of the athletes who train and are sponsored through the club UNDER THE BAR which was sponsored by Fitness first. The team was trained by Coach P K G N Dayan who is also the Sri Lanka weightlifting National team Assistant Coach from 2015 and currently. He is also representing the Department of sports Development as a Sports Officer. The team brought home 3 Gold medals and 2 Silver medals at the recently-concluded Senior Novices Weightlifting Championship 2022 held at Poddiwala National School – Galle.
The Gold medal winners were Pasindu Malawana (Weight class – 81kg), who also set a new National Record, Bryan Rohith (Weight class – 89kg) and Sukhith Kariyawasam (Weight class – 109+ kg) while the Silver medals were won by Seniru Hettiarachchi (Weight class – 96kg) and Matheesha Malshan (Weight class – 55kg).
Eksith Senevirathne – Managing Director of Fitness First stated, "This is indeed a proud moment for the entire Fitness First team as we have once again shown that our weightlifters are some of the best in the country. We, at Fitness First strongly believe in uplifting sports in Sri Lanka and therefore we started sponsoring players from the early stages of their careers. The fantastic results achieved by these 5 athletes highlight their hard work, passion and dedication towards being the very best. We are excited to be a part of their victorious journey."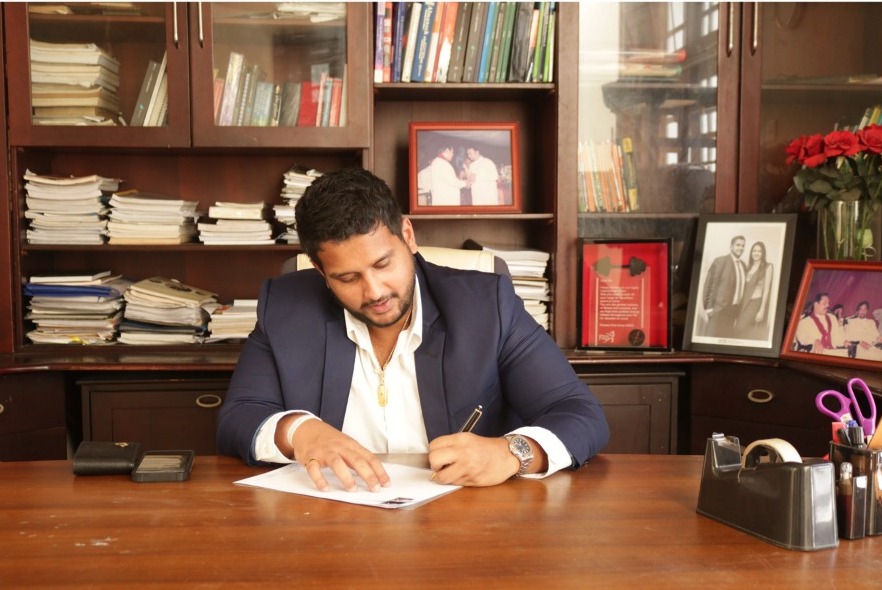 Since the opening of the first branch in Colombo 7 in 2008, Fitness First has been drawing a loyal clientele that includes elite athletes, VIPs, housewives and even people with special needs. These clients have been enticed by the gym's state-of-the-art equipment, friendly, expert trainers and welcoming ambience. To cope with increasing demand, Fitness First opened new branches the World Trade Centre in 2010 and in Ja-Ela in 2015. Fitness First members can use one membership to use any of the three gyms with all facilities included.
As one of the leading gyms in Sri Lanka, Fitness First members can avail themselves to the most advanced equipment, along with a swimming pool, sauna and steam room. They are also able to experience the services of a highly-experienced and well-qualified team of male and female personal trainers who are knowledgeable and friendly. These fitness experts are able to quickly understand the varied fitness levels and requirements of each individual client after which a comprehensive, tailor-made program is given to each individual or group. The trainers have special training regimens for disabled people, athletes, and those who need physical rehabilitation. Dietary advice is also provided to ensure that the client's health goals are met. The gym also consists of group classes that cater to many activities such as Yoga, Zumba and many more. Every 3 months, an assessment is conducted on each client to ensure that the desired results are being achieved, with adjustments done to keep things on track. Fitness First also provides the services of an in-house Sports Therapist and has a well-stocked Supplement Corner. All Fitness First gyms have introduced stringent hygiene measures to ensure the safety of members from the COVID-19 pandemic.
FB & Instagram :
https://www.instagram.com/invites/contact/?i=ji9uwetclcnp&utm_content=5fp52p4