Toastmasters International is a worldwide nonprofit educational organization that empowers individuals to become more effective communicators and leaders. Headquartered in Englewood, Colo., the organization's membership exceeds 364,000 in more than 16,200 clubs in 145 countries. In Sri Lanka, Toastmasters has a nearly 30-year legacy of making great speakers and leaders, including a World Champion of Public Speaking in 2014 and an International President in 2017. After a rich 14-year collaboration with India, Sri Lanka was inaugurated into its own district in 2020. Just a year later, it was integrated with the Maldives with the introduction of the Malé Maldives Toastmasters Club.
At the Annual Business Meeting in May 2022, District 82 of Toastmasters International announced leadership appointments for the 2022 – 2023 program year. Distinguished Toastmaster Nisal
Weerakoon was been named District Director and will lead the District, overseeing and managing the District's daily operations, tensing on his extensive leadership experience. Distinguished Toastmaster Mahinda Karunakara was appointed as the Program Quality Director and Distinguished Toastmaster Ganga Fernando was appointed as the Club Growth Director.
Nisal Weerakoon, DTM was the Charter President of Voice of Colombo Toastmasters Club, leading it to 'President's Distinguished Club' status during its first year. Nisal was a President's Distinguished Area Director of Area J2 in 2016 – 2017 and was a President's Distinguished Division Director of Division M in 2018 – 2019. In 2020 – 2021, Nisal assisted District 82 in becoming 'Smedley Distinguished' as Club Growth Director, as well as receiving the 'Excellence in Club Growth' and the 'Resilience Award'. Subsequently, as the Program Quality Director of District 82 from 2021 – 2022, he received the 'Excellence in Program Quality' Award. He currently holds dual memberships in the Readers' Toastmasters Club and the Voice of Colombo Toastmasters Club. Outside of Toastmasters, Nisal is a Passionate Product Owner working at CAKE Engineering. A former student of St. Joseph's College, Colombo, he completed his Bachelor's Degree in Computing from Staffordshire University, United Kingdom, and a Master's in Information Technology from the University of Colombo School of Computing.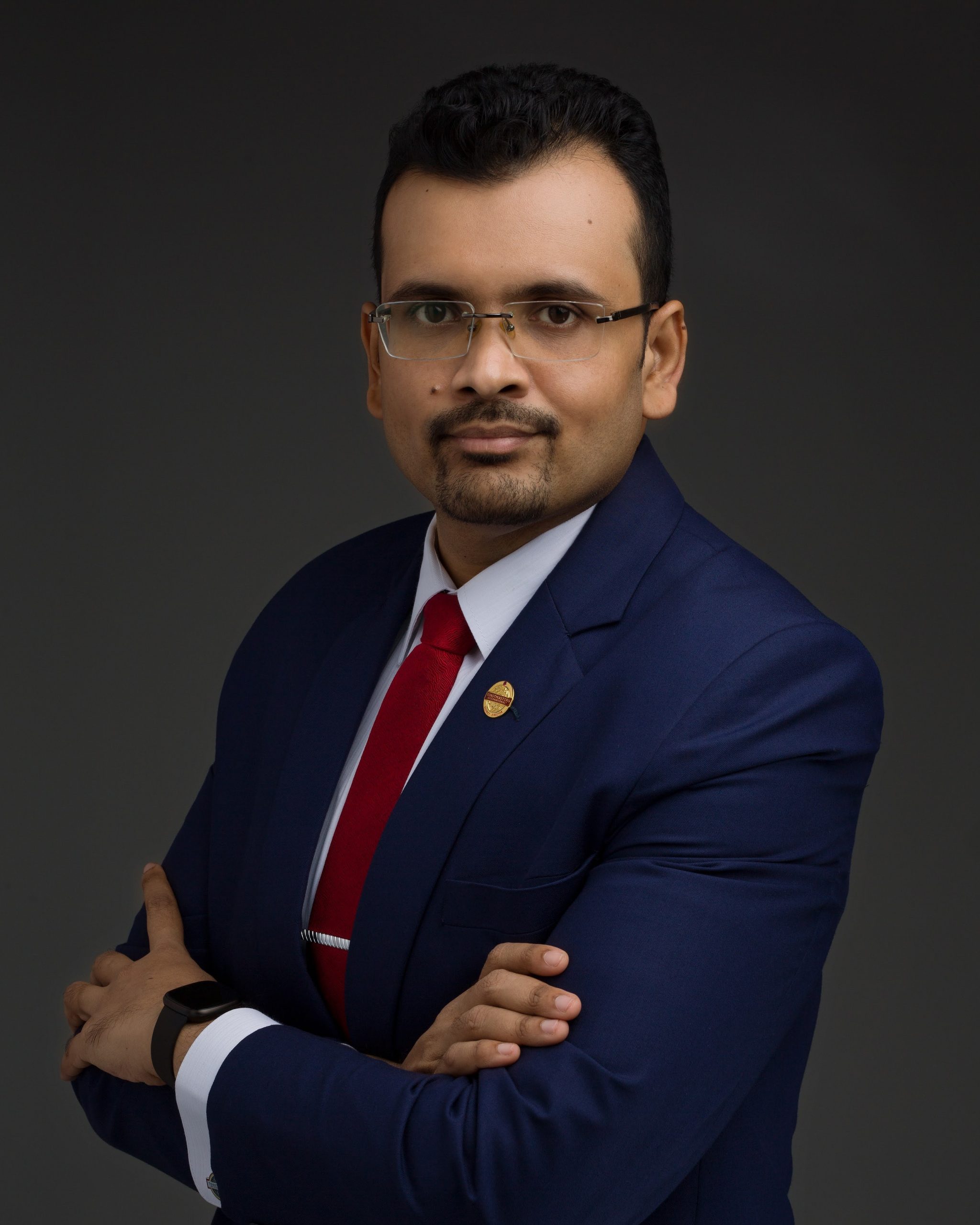 Mahinda Karunakara, DTM from BCIS Toastmasters Club will oversee District 82's educational and training initiatives, driving support for efforts to provide high-calibre club programming and promoting the Distinguished Club Program. Mahinda has served in a variety of leadership roles during his Toastmasters journey, including as a charter member of BCIS Toastmaster Club, the Area Governor for Area J2, Division Governor of Division O, and the first Logistics Manager for District 82. He served as the District's Club Growth Director for the 2021 – 2022 program year. He has years of experience as a humorous speaker and has won
contests for humorous speech at various levels. Mahinda graduated from the University of Sri Jayewardenepura and holds an MBA from the Rajarata University of Sri Lanka in addition to a PhD in Business Management from the University of Swahili, Panama. He is an active member of the Japan-Sri Lanka Technical and Cultural Association and a Charter Fellow Member of the Chartered Institute of Personnel Management. He is also an Associate Member of the World Federation of Music Therapy.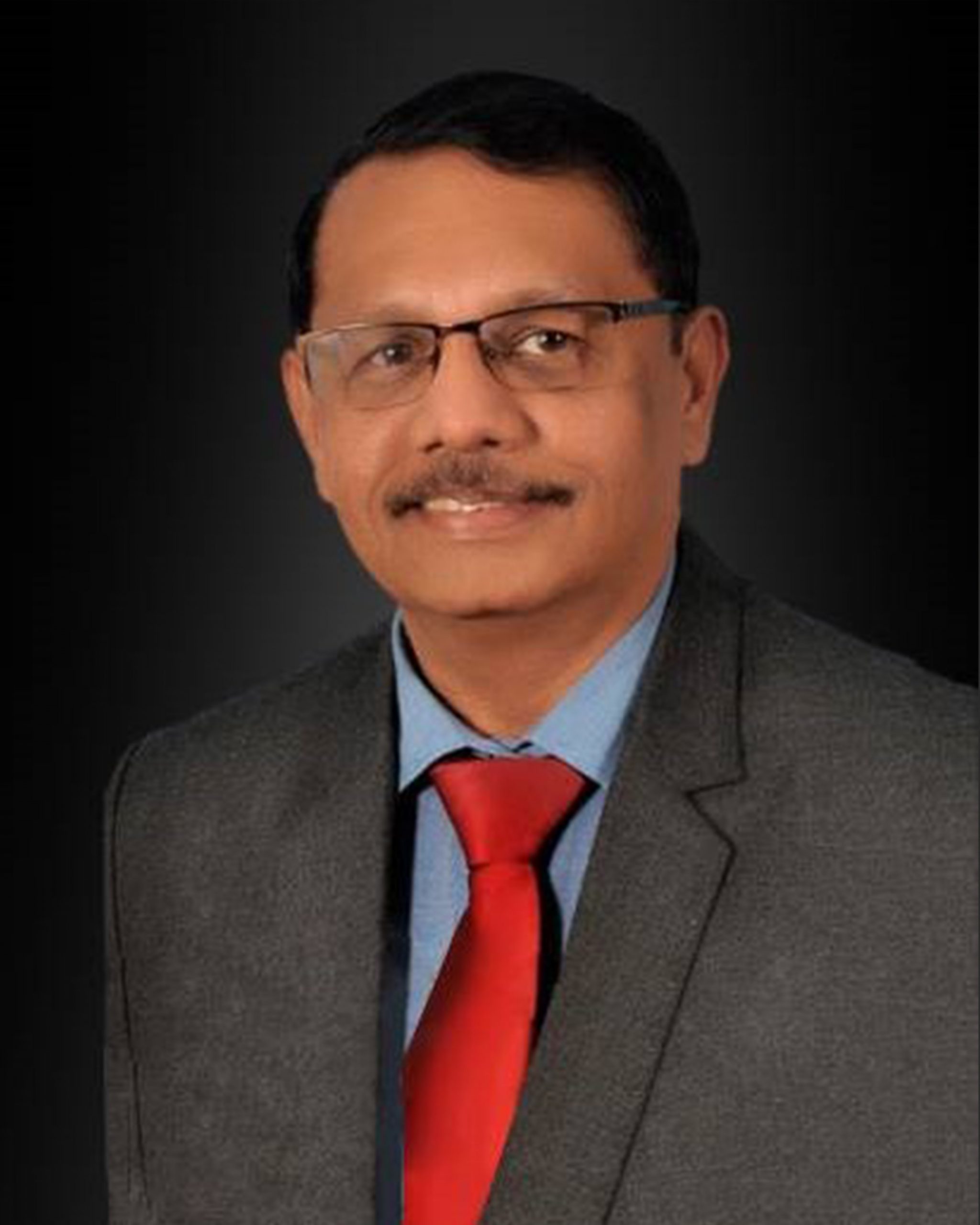 Ganga Fernando, DTM will be in charge of all District marketing, club- building, and member and club retention efforts. She will also define the District's overall marketing strategy and create outreach and retention initiatives with current community and corporate clubs. She is a proud member of the Serendib Toastmasters Club. As the Club Growth Director, Ganga will assist challenged clubs in becoming renowned. Ganga has been a Toastmaster for more than 12 years. She has won numerous awards, including Most Outstanding Area Director of the District in 2018, Most Outstanding Toastmaster of the District in 2017, and many more. At the club, area, division, and district levels, she has held numerous leadership positions. She moved up the ranks from Vice President Membership to Vice President Education to President. She was also a President Distinguished Area Director and a Divison Director. In the year 2016 —2017, during which she served as the District Retention Chair, Sri Lanka experienced zero club losses. She has nurtured several clubs by serving as a mentor and a coach. She was the District Club Extension Chair in 2018 – 2019, Club Data Analyst in 2020 – 2021, and Assistant Club Growth Director in 2021 – 2022. In addition to Toastmasters, she founded and serves as the managing director of OOFY Equity Research and is a Senior Lecturer at the University of Colombo. Since 2012, she has worked as a trainer in the capital market and personal and business financial planning and as an educational consultant for the London School of Social Enterprise in the UK and the Chartered Institute of Professional Managers in Sri Lanka. She obtained her Bachelor's Degree in Business Administration with first-class honours from the University of Colombo and an MBA in Finance from the same university. She is currently pursuing a PhD in management at the University of Sri Jayewardenepura.
"Mahinda and Ganga bring experience and passion for supporting the District mission and continuing the District 82 legacy. And 11 Division Directors and 44 Area Directors, along with the top 7 officers and extended team, are the enablers driving District 82 to the pinnacle through the challenging times while keeping the focus to double the value we give to our members", said Nisal Weerakoon.
All appointments are effective from July 1, 2022. District 82 also announced the remaining Officer Positions completing the Top 7 positions and Division Directors hailing from a variety of Toastmasters Clubs.
Administration Manager: Hashini Silva, DTM – Central Colombo Toastmasters Club
Finance Manager: Jeewana Pradeep, DTM – AATSL Toastmasters Club
Public Relations Manager: Asel Karunasingha – KDU Toastmasters Club
Srianthie Salgado, DTM, will serve ex officio as the Immediate Past District Director.
Division A Director: Ruwani Wimalasena, DTM – Nations Toastmasters Club
Division B Director: Shiham Ali – Wednesday 7 Toastmasters Club
Division C Director: Imalee De Silva, DTM – Sampath Bank Toastmasters Club
Division D Director: Dinuk Silva, DTM – Ralph Toastmasters Club
Division E Director: Mario De Silva – Ragama Toastmasters Club
Division F Director: Ruwan Jayasooriya, DTM – Siyane Toastmasters Club
Division G Director: Mazin Hussain – Voice of Colombo Toastmasters Club
Division G Director: Arshad Nizam, DTM – Innovative Minds Toastmasters Club
Division I Director: Buddhima Subasinghe, DTM – NIBM Toastmasters Club
Division J Director: Zamani Nazeem, DTM – Dialog Toastmasters Club
Division K Director: Lakmali Ranatunga, DTM – Kandy Toastmasters Club