Sri Lanka has always boasted of a large following of ballroom dancers and one of the individuals who ignited the passion for dance among thousands of Sri Lankans during his long, illustrious career spanning nearly a quarter of a century is Chandima Siriwardhane, the Founder/Instructor of X-ARENA School of Dancing.
Chandima Siriwardhana started his dance career under the guidance of Owen De Abrew, one of Sri Lanka's leading ballroom dance personalities widely-known as the 'King of Ballroom dancing' in Colombo. Having entered the world of dance at the age of 16, the naturally-gifted Chandima has devoted himself to learning every aspect of dance. After receiving the Gold Medal as the Assistant Teacher under the guidance of Owen de Abrew, Chandima was encouraged by him to commence his own dancing classes, culminating in the forming of X-ARENA School of Dancing in 2004. The Academy gave him a platform to pass on his vast knowledge of dance to new students and enhance the talents of existing dancers. Since those early years of his Academy, Chandima has successfully taught over 10,000 students in different forms of dancing including Hip Hop, Latin, Social, Standard and other dance forms. Today, X-ARENA offers Latin American Dance for Pre-Bronze, Bronze, Silver and Gold, Social Dancing classes in Cha Cha, Jive, Rumba,Samba, Kizomba, Bachata , Salsa, Slow waltz and slow rhythm. Alongside Zumba and Kids Latin dancing classes. Additionally, the academy also offers UK medal level examinations hence, dance demonstrations and competitive dancing.
Chandima possesses an Associate & Licentiate qualification from the International Dance Teachers Association (IDTA) obtained in the year 2016 and is also a qualified Zumba Zin Instructor since 2017. He added another feather to his cap when he became a Qualified Judge in 2016 which helped him to commence a judging career in one of the local Latin & Ballroom competitions held in Colombo. While achieving his qualifications and running the Academy he did not fail to pursue his passion as a professional dancer and performing artist although he had to give up competitive dancing in 2014 due to personal commitments. He continued to expand his knowledge in dance and today is greatly knowledgeable and experienced in Ballet, Kandyan, Bollywood, Hip-Hop Dancing.He plans to compete in the professional Latin American Category in the near future while also spending time training competitor dancers for local and international competitions.
Looking back at his long career, Chandima Siriwardhane commented, "I am forever grateful to Mr.Owen De Abrew for his passion for dancing, his inspiring teaching methods and endless support in helping me become an individual who is able to pass on the beauty of dance to future generations through my classes. I am also thankful to Mr.Kevin Nugara, who is also a qualified Latin & Ballroom Instructor, for advising and guiding me through the years. Not forgetting my friends and colleagues that I am grateful to within this industry – Ravi De Abrew, Tuan Harera, Daminda Perera, and also to my international trainersBelman Salihovic, Upan Sindovings, Barry Winters, William Tang, Luka Funny, Nelson Campus, and many others."
His partner in dancing, his spouse Shevani Judy Nanayakkara, possesses over 30 years of experience in dancing. "She has an unbelievable passion for dancing and this fire burns as brightly today as it did back then. I am very happy and blessed to have met someone who shares the same passion as me. We are a great team as we understand what dancing is all about and share a common goal," Chandima added. Chandima and Judy Siriwardhana won their first Latin Dance Championship in Colombo in 2006 at one of the International Latin and Ballroom event held in Sri Lanka and dominated as Amateur Champions for 3 consecutive Amateur Category competitions since 2012. They have also competed internationally and won in Raffles Open International Dancesport Championship, Pre-Amateur in 2012. As dancers they have won all the categories from the start of their competition career – Beginners, Novices, Pre-Amateur, Amateur, Rising Star and Amateur Open in Sri Lanka.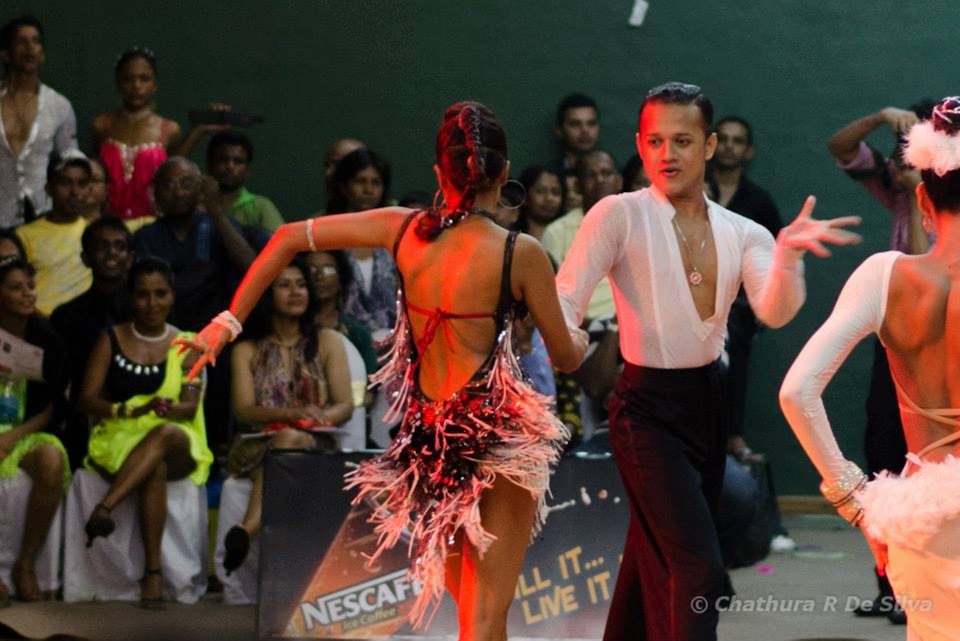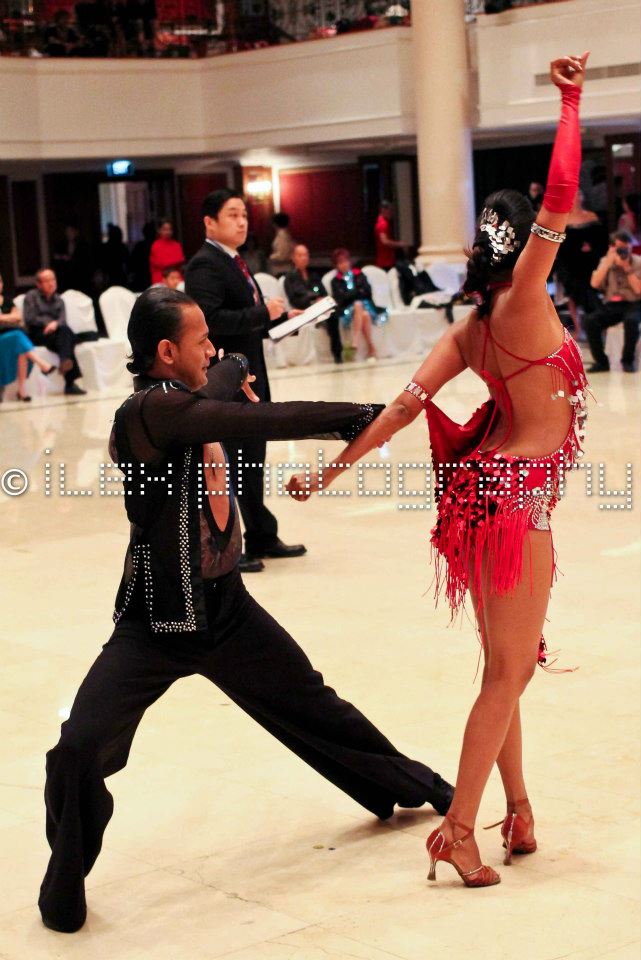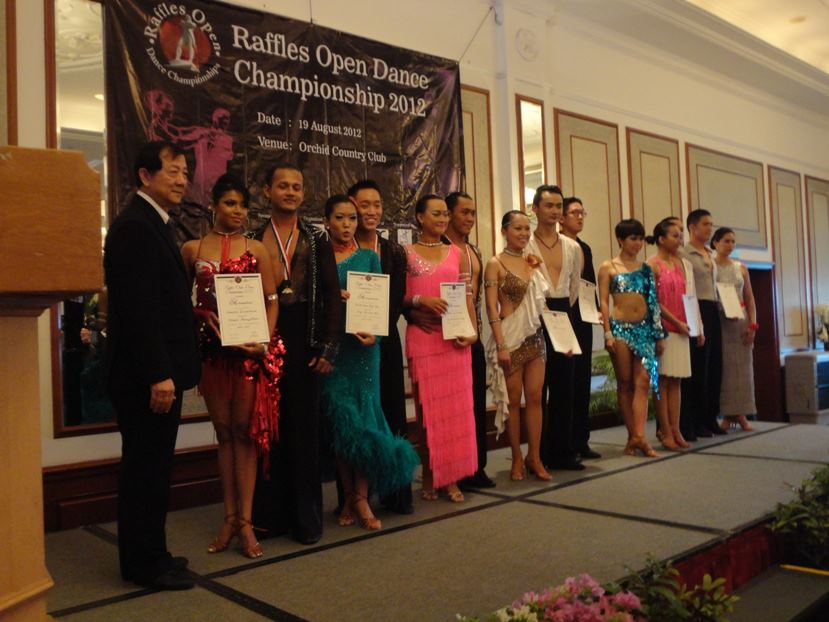 Looking into the future, once the country situation has improved, Chandima aims to conduct dance workshops all over the country and introduce dancing to all corners of the island. He believes that, as in sports such as cricket and athletics, the best talent in the country can be found in the outstation areas and he considers it is his national duty to embark on a journey to find these hidden dancing talents and help them launch their careers in the world of dancing.
X-ARENA School of Dancing is located at No.247/6, Stanley Thilakarathne Mawatha, Nugegoda. For further information, call 0772-997552/0714-817552 or visit https://www.facebook.com/xarenadancing.