The sports of Mixed Martial Arts (MMA) and boxing in Sri Lanka is set to reach new heights with the arrival of the country's first-ever Cage Rage event titled "Cage Rage presented by GILLS", together with Co-Sponsors Fitness First and Sporting Star, was held on the 20th Saturday at MAS ARENA.
Cage Rage is the first fight event company in Sri Lanka that is making big, bold steps to shine a spotlight on the sport of MMA and boxing. The objective of Cage Rage is to be the best fight event organization in Sri Lanka where local MMA fighters and boxers are presented with the opportunity to showcase their natural talent and fighting skills to a large fan base. Cage Rage will increase fighter income levels for participation and will also enhance their exposure to a wider audience due to the greater awareness created through an extensive marketing and promotion campaign for the event.
Cage Rage brings an unorthodox approach to how a fighting event is conducted in Sri Lanka thereby giving local audiences a first-hand experience of a high quality fighting event that has the potential to reach international standards. A substantial amount of time and investment has been made to create high quality promotional videos, post fight interviews, and bigger payments to fighters. Popular local DJs and special guest appearances by famous personalities will also light up the evening and give the audiences an unforgettable entertainment experience.
Sharing his thoughts, Dhiren Mapagunaratne – Founder of Cage Rage stated, "We're not here to take part, we're here to take over. I am proud that we were able to organize Cage Rage during an economic crisis and despite numerous challenges we have been able to put together this amazing event. We are thankful to the Main Sponsors GILLS and Co-Sponsors Fitness First , Sporting Star also one touch and official Media partner SUN FM for supporting us all the way. We aim to provide fans in Sri Lanka with a one-of-a-kind fighting event experience that will over time be on par with international events and is way more entertaining than the typical fights that are seen locally. Sri Lankans have participated in international events across many sports. Although Sri Lankan MMA fighters and boxers have made international appearances, local fans and the general public are not aware of them and their pursuits. This is something we wish to change through Cage Rage. We are here to show local audiences what MMA and boxing is all about and give them a unique experience that will get them coming back for more action at our future events."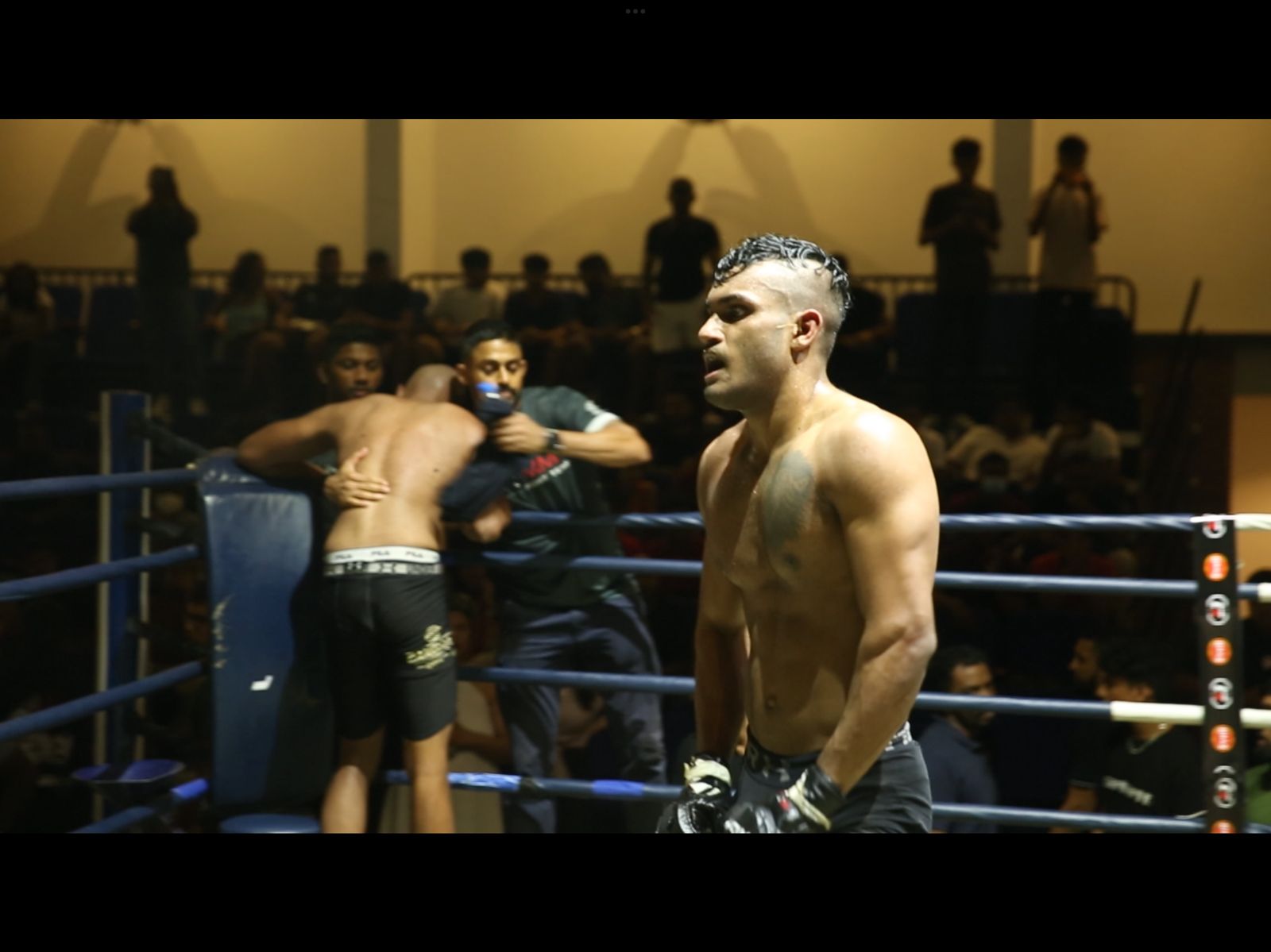 Cage Rage plans to continue to host fights on a grand scale and become the leader in delivering the most entertaining fight events in Sri Lanka. Further information on Cage Rage can be obtained by visiting their social feeds Facebook and Instagram.